uses humane and innovative pest control techniques for taking care of nuisance wildlife problems including animal removal, trapping and exclusion. Also, by using an integrated pest management system, or IPM, we can solve wildlife and rodent problems while minimizing risks to people and the environment. IPM can be used to manage all kinds of pests anywhere in any kind of environment, from residential and commercial properties to agricultural and farmlands. We are licensed, trained and insured in all aspects of wildlife, rodent and insect pest control.
Serving the Front Range from Fort Collins, Longmont, Boulder to Denver!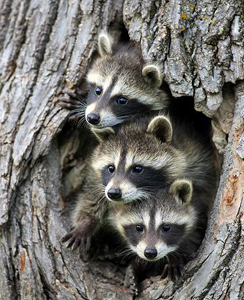 Some of our services include:
Animal removal using live traps and one-way doors.
The use of eco-friendly repellents, deterrents and products to rid your home or business of problem animals and insects.
Home sealing to prevent rodents from getting inside.
Cleanout of attics, basements, crawl spaces and other areas where animals have left droppings or have caused damage.
Professional construction that includes repairs of animal entry holes and other areas damaged by pests. We also do patio and deck exclusions to prevent animals and pests from using these areas.
We handle the removal of skunks, raccoons, squirrels, fox, bats, mice, rats, voles, pocket gophers, prairie dogs, rabbits, snakes, and several kinds of birds including pigeons, flickers, swallows, sparrows & starlings.
We treat for all common insects as well as specializing in stinging insects and their nest removal.